Search
Jean-François LAGROST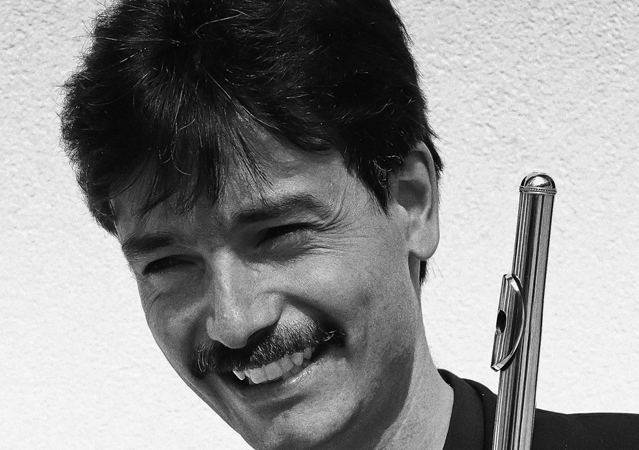 Professor of art education at the conservatories of Le Kremlin-Bicêtre and Asnières
French-born flutist Suizan J.-F. Lagrost studied concert flute in Mulhouse and Paris with Isabelle Froesch-Papirer, Daniel Morlier, Geneviève Amar, Vicens Prats and Michel Rousseau. Winner of the Grand Prix Gaston Crunelle, 1st prize of Leopold Bellan competition, European Flute Competition of Montdidier and Prize of Ville de Paris, he plays repertoires ranging from baroque to contemporary music, jazz and improvisation.
Along with his instrumental curriculum, he studied Musicology in Paris-Sorbonne University, where he achieved a DEA in 20th century music headed by Marc Battier.
Suizan J.-F. Lagrost began shakuhachi in 2000 with Sōzan Kariya, one of the foremost representatives of Tozan school. Mitsuko Nakao, the granddaughter of the founder of the school, awarded him in 2014 the title of Dai-Shihan (Grand Master). He completed his formation with Véronique Piron (Kokusai Shakuhachi Kenshūkan), Gunnar Linder (Chikumeisha) and several masters encountered during masterclasses. He founded and manages since 2011 the main world forum about shakuhachi (www.shakuhachiforum.eu).
The diversity of his expertise conducts him to appear in a variety of backgrounds : the Ensemble de flûtes de Paris (1st soloist), flute & piano recitals in Taiwan, as a soloist with the Musique de la Garde républicaine, as well as the with the best traditional musicians on European stages (Barcelona, Prague, Istanbul, Fribourg, Poitiers, Strasbourg…)
Professor of art education at the conservatories of Le Kremlin-Bicêtre and Asnières near Paris, Suizan J.-F. Lagrost enjoys an international career in traditional, contemporary or mixed repertoires. He published in 2013 a Japanese chamber music CD entitled "Kyoku" with the koto player Mieko Miyazaki.
Instruments
Auréis

Retour en Haut