Search
Our story
Created by French flutemaker Michel Parmenon in 1979, Parmenon flutes is an outstanding French flute company.
Since its creation, the Parmenon workshop has been dedicated to producing high-end flutes, the result of a close collaboration between musician and craftsman.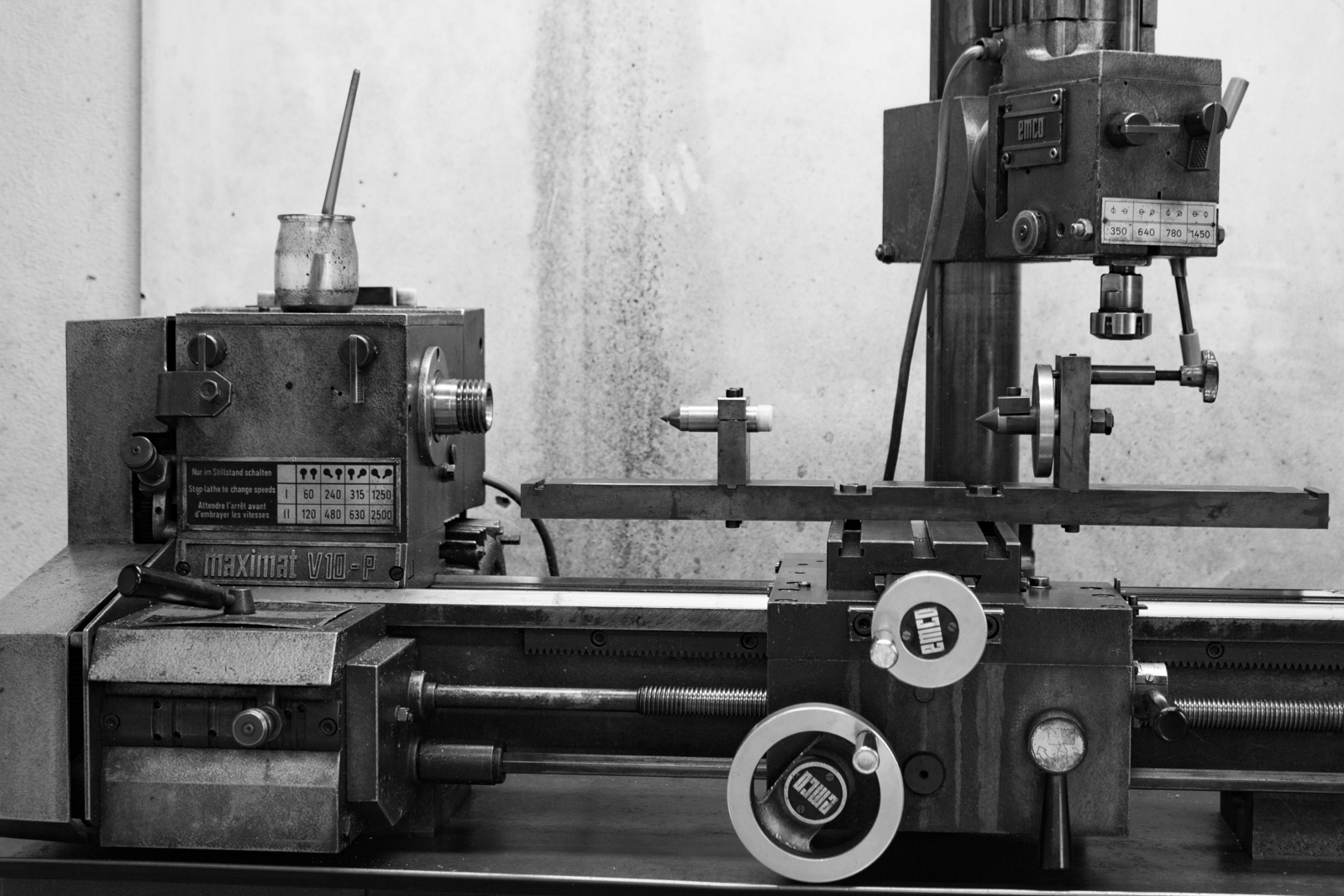 The story
Encouraged by Pierre-Alain Biget, then professor at the Orleans conservatory, the adventure of Parmenon flutes began with the development of a new French flute. Parmenon Flute no 1 is tested by several well-known professors and soloists.
Making a single flute is one thing, making several and adapting them to musicians' requests is another. In the early years of his workshop, Michel Parmenon develops his tooling and files his first patent for the flute: the Parmenon Resonant Low B.
In the 90's a major step is taken: the workshop becomes a registered company. Parmenon flutes are exported worldwide and the catalog expands. The first gold flutes are made and a new line of flutes is created. Three other patents are then filed: Parmenon G# system (open G# with standard G# fingering) in 1992, Parmenon pads in 1999, and Parmenon stopper in 2006.
The transmission of knowledge is fundamental to the workshop. In the 2000's Michel Parmenon takes part in the creation of the Brevet des Métiers d'Art de facture instrumentale (Diploma of Musical Instrument Craftsmanship) and becomes a professor at the European technological institution for the music professions (ITEMM).
At the ITEMM, he meets Rémi Caron and Pierre Helou, apprentices in the same class.
In 2008 Michel Pamenon retires and Rémi Caron takes up the torch, joined by Pierre Helou in 2012, a turning point for Parmenon Flutes. By combining their complementary skills, they modernize the company's tooling and breath new life into Parmenon Flutes.
The company is awarded the designation of Entreprise du Patrimoine Vivant or EPV (Company of Living Cultural Heritage) in 2016, and join the Buffet Crampon group in 2019.
Today the Parmenon workshop combines craftmanship of the French Flute making tradition, and modern technics for conception and fabrication to put them in the service of the most demanding flutists in the world.
Retour en Haut